I feel like I should be embarrassed to tell the whole world this (but I'm totally not): I'm a huge Harry Potter nerd. I go to the midnight book releases and midnight movie premiers. And possibly get dressed up for a majority of them. The best part is that I've never gone without my BFF Meg!
So a few months ago, when I heard of people sending fake Hogwarts acceptance letters to 11 year olds on their birthdays, I knew that's what I wanted to do for Meg's birthday. Granted, she turned 23, but still, it's an awesome idea.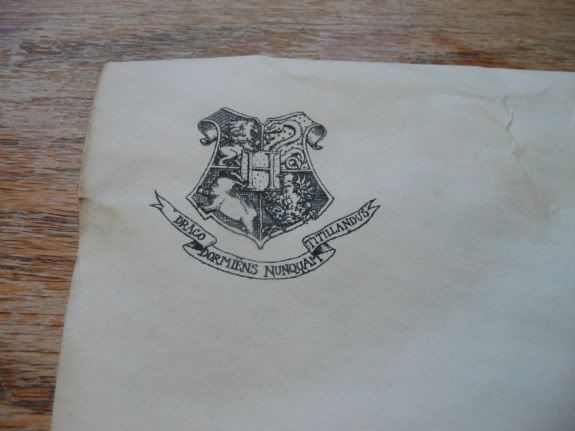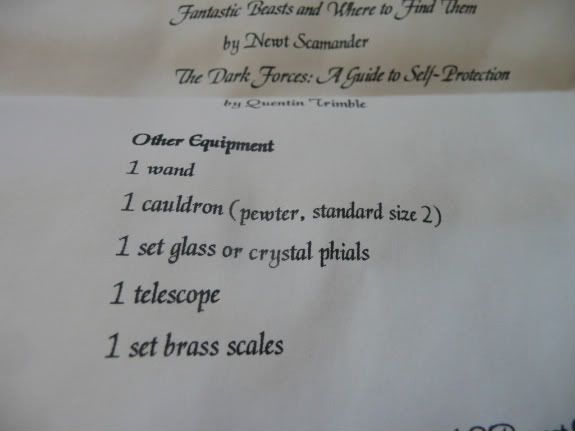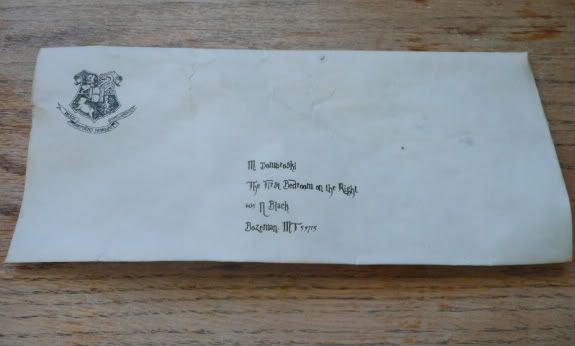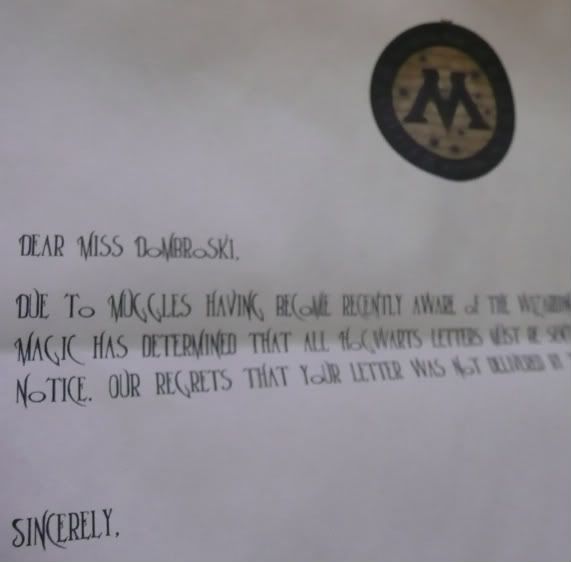 I downloaded some really fun fonts, grabbed my copy of The Sorcerer's Stone and got to work. Then, after I printed out the letters and envelope, I soaked them all in coffee to give them a parchment-y look. The final result was even better than I expected and I thought I was going to die of excitement before the letter reached Meg.
P.S. If anyone wants to do this sometime, here's a link to download the documents and instructions: http://www.mediafire.com/?tap52725wt7ft I don't have the letter on my computer anymore, so please don't email me asking for it.
Also, if you don't see the instructions in pink, scroll down. This has fixed the problem for every single person who has emailed me about it. :)
P.P.S. Meg moved the day after her birthday, so don't bother stalking the address on the envelope. She doesn't live there anymore.